Death by chilis
I've been gradually testing these chilis that Mendy's husband gave me. So far I'm doing okay, except for the hiccups. Those bright red ones though really push the limit. The others, so far, are tasty but they do leave a little tingle.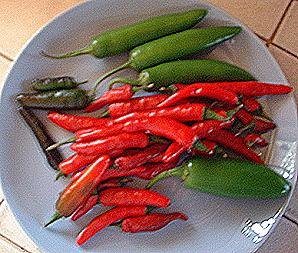 And in the Be Careful What You Ask For category. I went to Needle in a Haystack today. I just needed to pick up a couple of skeins that Mendy had on hold but I thought I'd look around. I tried for nearly an hour to find something to buy. It's not that they didn't have lots to choose from but I guess I just wasn't ready. I did pick up another skein of the Araucania Cotton to add to the four that I got last month, just in case, and a couple of skeins of Grignasco's Sweet Print.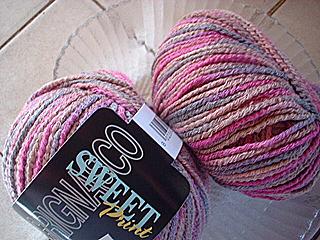 It's a cotton/polyester/acrylic blend. I think I have something in stash that will work for a simple scarf. And while I was there I did help a new knitter figure out her pattern instructions. She's promised to come to Skein tomorrow for a class.
On the way home my car was acting strange. So I guess I'll have to leave it with the mechanic tomorrow. I'm thinking clogged fuel line or something like that. Good thing I didn't spend a lot on yarn today.