Souffle
Here it is at long last!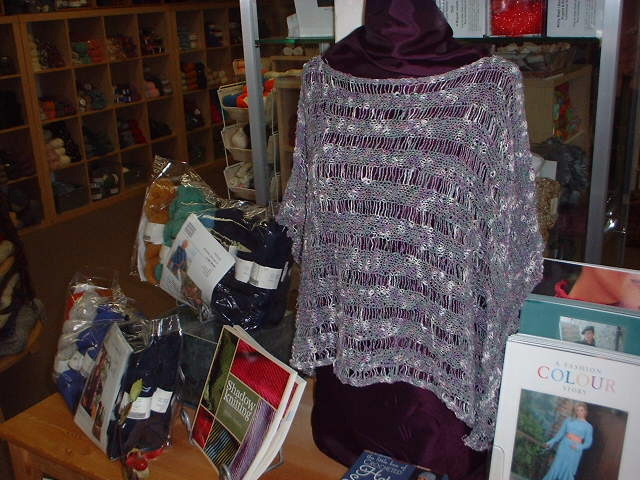 The shop sample poncho worked in K1/C2 Souffle. It's taken almost forever to get this done. But at last it's here and on display just as you come in the door. It does look a lot better once it's finished than I thought it would. So now I can knit with a clear conscience on my own stuff.
It was a bit slow today so I worked on my Swizzle socks. I'm just about to begin turning the heel on the second sock. I should be done some time this coming week. Tonight I think I'm going to start a shrug. One of the ones from the current Interweave Knits. I just have to figure out which yarn and which pattern I'm going to use.