Final Friday
Here it is the end of August. Seems like it's been a long month. Probably because it's been so slow at Skein and so many of my projects have been taking so long.
So a few pictures of my next project.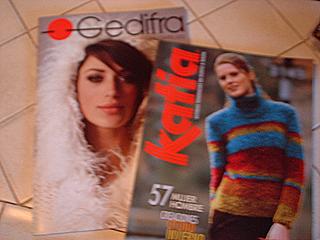 The newest European fashion knitting magazines. I'm still deciding if I want the new Rowan magazine but these two are so full of exciting stuff that I didn't want to miss out.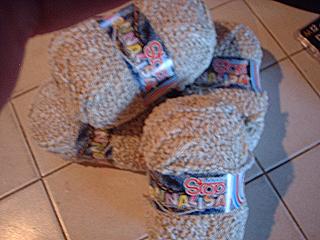 This is Monnalisa from Lanas Stop. It's a mixture of cotton, linen, rayon, acrylic and nylon. Oh, and some polyester. Guess they couldn't find any wool. The core yarn is sort of a crimped, loosely plied strand. It's been wrapped with two very fine black threads. Knits 11 sts to 4 inches on US size 10. Comes in 100 gram skeins with 163 yards. I got 12. Hope that's enough because that's all we got in.
Lanas Stop is a Spanish company that may be part of Anny Blatt or maybe it's just handled by the same guy who reps Anny Blatt.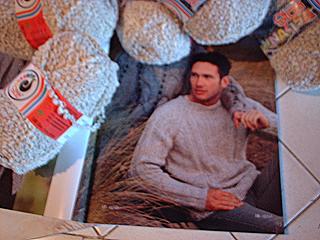 And here's what I'm going to knit. Not very complex, just some 3X3 ribbing and stockinette. Raglan shaping. And just the raw edge at the neck. The pattern is from the Katia book. Hope I don't have to mess with the pattern too much but I think their extra large might just be too small for Robert.