It's July. Already?
Rabbit! Rabbit! (for those who follow such things)
A few progress shots today. I did get a little done yesterday, between bouts of fighting with SBC. I think that's more or less settled down except for getting connected easily. Still some issues around that. Lack of knowledge on my part and lack of competence on theirs.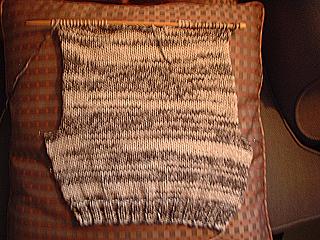 Here's the back of a child's sweater that I'm making for Skein. I'm using Rowan's All Season Cotton and it's a delight to work with. The size 8US needles are also a pleasant change from the 1s and 2s I've been using for socks. I've started the sleeves and am saving the fronts for last as they're the most interesting part.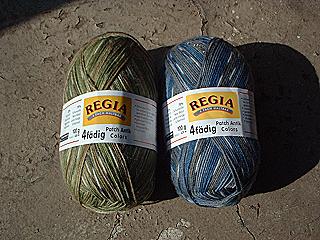 Got this yarn in the sale basket at Alamitos Bay. Not much different from some of my other ones except it's got a sort of burnt tangerine color that I like. Two skeins for $6.50 is hard to pass up.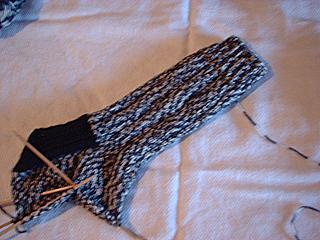 This sock is some of the Plymouth Yarn that I got from Nancy Attix, the Plymouth rep. Makes me think of those black and white speckled chickens. The black heel was a problem for these old eyes. I had to wait for daylight to see the chain stitches along the gusset and even then it was tricky.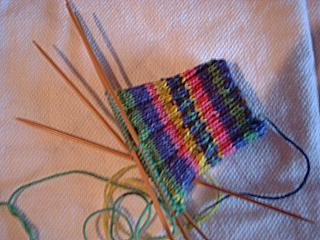 And because I wanted to see how this yarn would work up I started these socks. Another gift from Nancy. I like the colors a lot. I'm using a K6, P2 rib for the leg on this sock and the speckled socks. I'm doing the foot part plain.
I have four more days of vacation and have no plans for any of them except dinner on the 4th with my old friend Robert. The weather is nice, not too warm but summery. If I can just keep from starting anything else I should be able to finish some of these things.