Getting to lemonade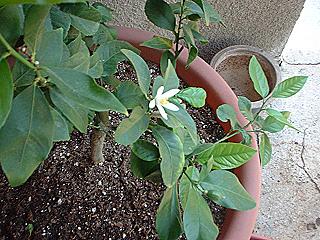 Yesterday's five hours at Skein took forever. It was not just dead but deadly dead. Not that there weren't a few people wandering in, and out. It just was not interesting. Handholding can take its toll as well. Ms Doom and Gloom was in to see about getting started on learning how to finish. So today or tomorrow I'll be showing her how to pick up stitches and mattress stitching. This is not going to be fun in the fuzzy boucle yarn. And then there was Ms Oh I'm so busy I don't have time to do anything else what should I make next. She's very sweet and cheerful but fills the room with her scatteredness. Three hours later she left with a new project that I'm sure will give her fits. She'll be very happy.
I got started again on the Interlacements top. It's kind of nice to be working on a real project again. And working on 5mm after all the 2.75mm dpns is refreshing. I need to finish the two pair of socks I have going and I think I'll be done with simple socks for a while. Time to add a little challenge with maybe some lace tops or entrelac. Don't know yet.
I got the extra skein of Eskimo I needed to do the neck and arm bands on the Yellow Fuzzy top. Had to rip the first two attempts. It's very difficult to see where to pick up the stitches and then I thought I'd dropped a stitch, which I hadn't. So the neck band is done and I'll start the arm bands this afternoon while I'm at Skein.
Now I'm off to have lunch with a friend from my pre-retirement days and to catch up on all that's happening over there. I'll try not to be too smug.
If you look closely you can see the first lemon just getting started on my new lemon tree and that blossom looks promising too.