Sock yarn
Well, here it is, the sock yarn I got at Skein a couple of days ago.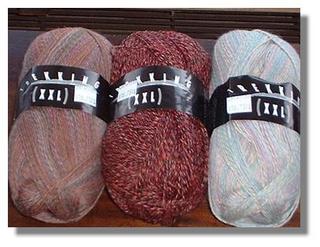 It's pretty ho-hum stuff but you should have seen the ones I left behind. Mostly really dark, men's socks kinda, or at least what Ann Mary thinks of as men's socks. And maybe it is. But there was one that was at least a little exciting: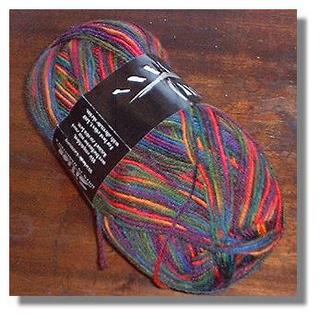 These are all Trekking XXL from Zitron, which I think is part of Skacel. I've worked with Trekking yarn before but never actually finished anything. It's pretty thin. But I think, now that I'm more or less over the self-patterning stuff, I'll be able to use these for some cabled and textured styles.
I stopped by Unraveled when I went to Monrovia for my Thursday night knitting group. They're having a sale where you get to draw a number to determine what discount you'll get on your purchases. I got 20% off on two hanks of Schaeffer Anne, another sock yarn. The sale runs through Saturday, if you're in the area.
What's up with all the sock yarn? I haven't finished a single sock in weeks. But you never know. I may find some time some day. And it's cheaper than a sweater and easier to store. I'd do an inventory but I don't know where it all is.