What to do?
For the first time in a long time I have a whole day that has nothing planned. I can work on any project I want to.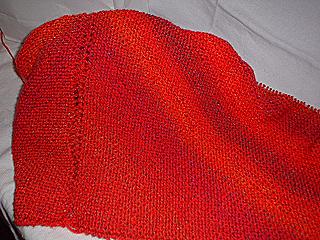 The Mexican Wave shawl. I've just started the third skein and have about 260 stitches on the current row. This project would be perfect if I were watching a movie. Which I might do later today.
The current sock project. JaWoll yarn. I'm started on the foot of the first sock. The light is good today so this one will see some action. Probably.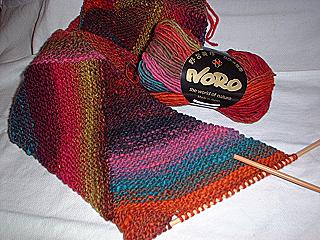 Or I could finish the current multidirectional scarf. I only have one skein to go.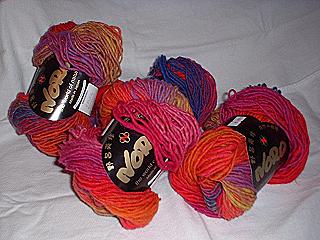 Or I could just start another one. I have four skeins in this color way. We still have a little cold weather to go so this would be nice. Or maybe save it for next Christmas.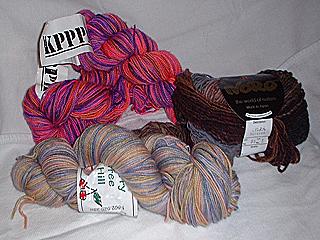 But then I have this Koigu, and some Cherry Tree Hill and one skein of Noro. I could start a scarf, another pair of socks or a hat. Probably won't. Just wanted to show it off.
And speaking of showing off.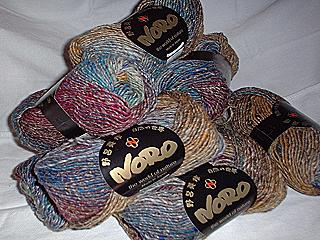 This is ten skeins of Noro Shinano. Mendy found a bunch of this on eBay and decided I should share. No idea what I'm going to do with it yet. But I love having it.
Now that I've frittered away most of my morning taking pictures and showing off I have to decide what to do with the rest of the day. I think I'll go see if Temple City Knits is still in business. I heard last week that they had closed but later in the week I heard they were still open and everything was 50% off. I can always use some more sock yarn.