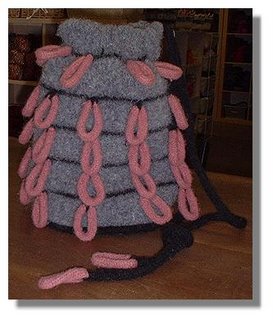 The long awaited Circles Bag is done (at last) and available for viewing at Skein. I, for one, am very glad to see the end of this project. And I'm also pleased with it.
Materials for the bag came as a kit. The book containing the pattern,
Fabulous Felted Bags
by Nicky Epstein,is sold separately.