Why I knit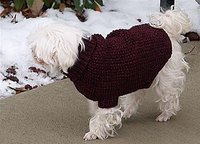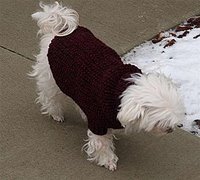 So I can make this cute little sweater for this cute little dog who is freezing in the cold of Michigan.
One skein of Encore and the basic pattern from
Dogs in Knits


by Judith L. Swartz. Just as soon as I get some of the holiday projects completed I'll be making another one. Maybe the one with all the cables.