See the pretty socks
I've been really hankering to start a new pair of socks.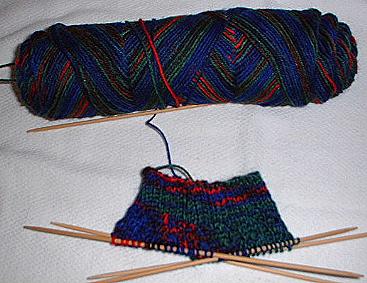 See the pretty cables? I don't either. So it's time to try something else. I like the colors in the Wildfoote sock yarn. I like the pattern, Conwy from
Knitting on the Road
by Nancy Bush. They don't work together though. I thought maybe if I just kept going it would get better. Then I realized that on size one dpns it would be too much of an investment. So I'm looking for something else for the yarn and a different yarn for the pattern.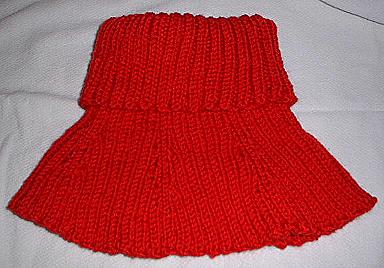 But here's the
neck warmer
that I finished for the Dulaan project. There's a second version with different increases that I'm thinking of trying next. I still have almost sixteen skeins of this Superwash Sport yarn from Asa Gjestal Spinneri. I like the color and the yarn is easy to knit.
My car is home. I hope I have lots of students this week. I could have paid for my trip and the fee for the Knitters' Review Retreat with what it cost me this time. Well, almost. Anyway I have wheels again.