Don't bother me!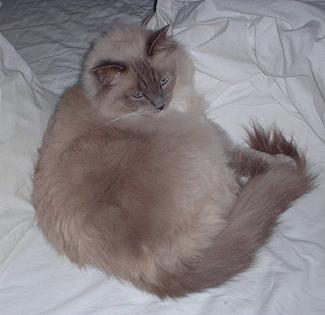 Patrick wants to take a nap. Every morning, after he's had his breakfast, he crawls back in bed. He gets cranky if I disturb him so lots of mornings I don't make the bed. Today though I'm on a quick clean up bender so he'll have to move for a bit. Lisa's coming over this evening so it's time to pick up stuff and tidy a little. Cats don't understand this. They'd rather you just leave stuff where they're used to it being. I'd do that but I'm losing track of where stuff is.
It rained yesterday morning and it was unusually quiet at Skein. I was just beginning to enjoy making some progress on the shop sample poncho when my first student arrived. Ugh! Don't bother me! But she's one of my favorites and we had most of the next hour just to fix a few problems and chat. I'm writing a pattern for her to make a sweater for her husband.
The day got busier after the sun came out a little after noon. I had six more people before it was all over. Of the six, three had problems that were caused by errors in the pattern. Real errors, not just problems with interpretation. (This is happening way more than it used to, or so it seems to me.) So it turned out to be a good day for me. Well, there was that one lady who came in five minutes before closing that wanted me to teach her to knit. And we actually made it. She kept referring to the slip knot as a peace sign. Stuck in the 60s, that one. Well, if you try real hard, it does sorta look like a peace sign.
I only have two more Sundays to work, including today.