Knitting diversity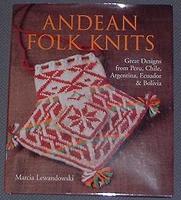 This is one of the books I got from Overstock last week. I almost didn't get it because it just seemed like something I'd never be interested in. I had seen it on a couple of the blogs that I read though so I added it to the list of other books I was getting. I sorta planned to delete it from my cart before I checked out but then I didn't. And I'm really glad I didn't. Turns out this is my favorite book of all the ones I got. And there's a chulo hat in there that is the perfect pattern for a Christmas gift I'm planning. And there are lots of bag patterns that are just big enough to be interesting to knit without taking over my life. Of course I'll need a whole different yarn inventory. I don't think I have any llama and I can only recall a couple of alpaca skeins.
And then, yesterday, I noticed this new book at Skein.
Folk Hats
by Vicki Square who also wrote
Folk Bags
. I'll probably never actually make anything from this book but it's a fun read with plenty of drawings of the construction details as well as text instructions. There's a wide range of difficulty, from the fairly simple Cossack hat through the Samurai Warrior helmet.
Sometimes I really get distracted by all there is to be knit. I bought the new Knitscene magazine yesterday along with the
Folk Hats
. There are several things in it that I can see myself making, including the chunky socks and the wrist warmers and several of the sweaters. Never mind that I'm already making the Cocoon jacket and several scarves and at least six pairs of socks. I sure could use some focus.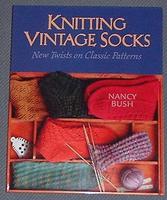 I've already talked about this book in a previous post but it's occupying more and more of my knitting fantasy life. (Sorry about the crooked photo. Just looking at it brings on the vertigo.) All these patterns combined with my burgeoning sock yarn stash! I haven't even mentioned the two new sock yarns I got. Some Lorna's Laces and some Cherry Tree Hill. Really, I only meant to buy needles.