Knitters' Retreat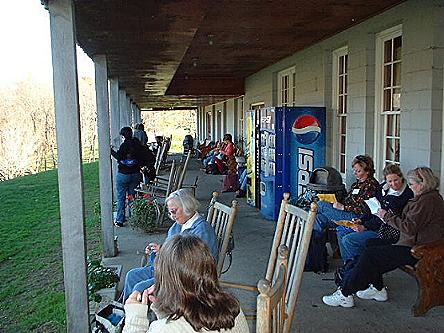 That pretty much sums it up. Everywhere you turned there were knitters, spinners and fiber fanatics.
I had a super time. The setting is beautiful.
The view from my room early Saturday morning. The locals kept telling me that the leaves were more spectacular a week or so before. This works for me just the same.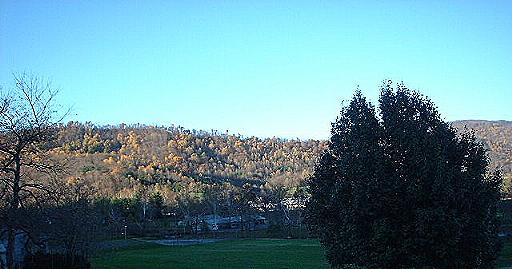 From the front porch of the main lodge. The whole weekend weather was perfect. In fact, the whole weekend was perfect. I have more to tell. I have to work on the photos a bit so I'll probably have that for tomorrow.