Catching up
No. I haven't been away or ill or anything interesting. Just distracted. My weekend, which begins on Sunday, was pleasant and hassle free. And I had a great day on Saturday at Skein. It all started with a plate of muffins, some bran and some blueberry. They were brought by one of my on-going students. She even included a ziplock baggie for me to take home the leftovers, in case there were any. And there were a few and they made a great breakfast on Sunday.
Then in the afternoon,
Article Pract's
very own Christina came in to visit. She's such a delight. She is also generous and caring. She brought me this: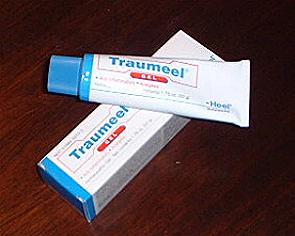 A very effective ointment for temporary relief from the aches and pains I've been having in my wrists. I've been using is for three days now and it really is a big help.
Anyway, we had a grand time gushing and oohing and aahing over all the new yarns and books.
On Sunday I finished the Fantasy Naturale MD scarf.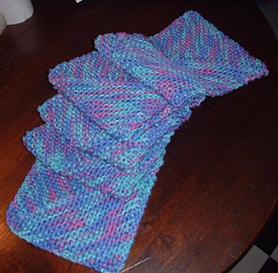 It's not a long as I might have liked. Just over four feet but that's where the yarn took me. I still have to weave the ends but it's not Christmas yet. I have another couple of feet to go on the Pebbles/Sea Breeze scarf.
I felt so good yesterday after getting my laundry done early, for a change, that I took a couple of hours and went to a couple of local shops that are open on Monday. First it was Needle in a Haystack in Montrose, about fifteen minutes drive. I picked up a couple of poncho patterns. Then I went to Stitch in Time in San Marino, about ten minutes from my house.
Stitch in Time has always been known as a needlepoint place. They started getting into knitting yarns earlier this year, or maybe it was the end of last year. It's still an incredible resource for needlepoint. The knitting has really expanded though. I talked with the owner for quite a long time. She's just learning to knit and is doing great. While I was there I picked up a copy of Lucy Neatby's
Cool Socks, Warm Feet.
And a couple of skeins of Lana Grossa Meilenweit sock yarn.
I'm joining an Aran knit-a-long that
Bess
is hosting starting next Monday, the 20th. I haven't decided once and for all which pattern I'm going to use but this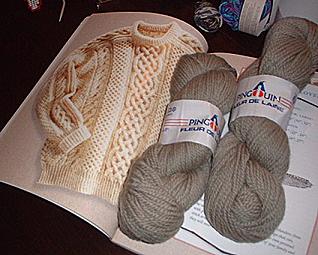 is the current frontrunner. It's from
Two Sticks and a String
by Kerry Ferguson. I've had the yarn for more than ten years. Pingouin Fleur de Laine. It's a little more green than the photo shows. I have to get busy and wind it if for no other reason than to make sure there are no moth binges. I've done top down sweaters before but never one so elaborate. I'd like to have this done to wear to the Knitters' Retreat the first weekend of November. More realistically I'll be taking it along to work on while I'm there.