Less than a thousand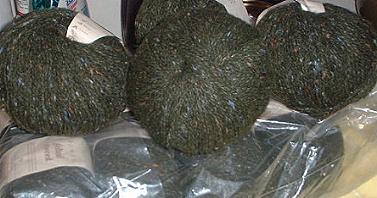 Twelve skeins of Rowan Felted Tweed. One of which might be a different dye lot.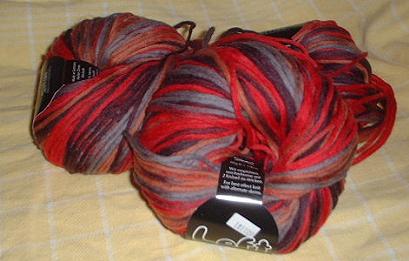 Three skeins of Zitron Loft. Fairly accurate color. Feels kinda spongy.
For some people it's all about the product. For others it's the process. For me it's mostly about acquiring the yarn.
Some progress on the second of the Girly Girl socks. Maybe a third of the way. And about three inches more done on the five cable scarf. I lost a needle somewhere along the way yesterday. Probably in the parking lot at Velona's. Fortunately I have lots of size 7US needles and the one I lost had lots of missing chips in the point so it was time to retire them anyway.