Houston, we have sun!
It's back. The sun is back. And a day sooner than expected. What a relief!
So I spent a few minutes yesterday starting a new project.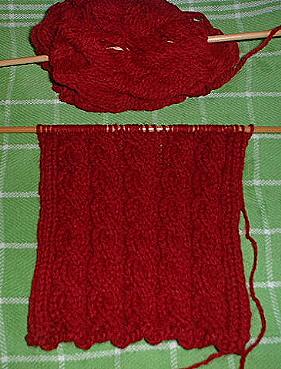 Using up some old acrylic. Five cables, C6F, on size 7 needles. Practicing cabling without a cable needle. A six row repeat is just enough to keep it interesting and easy enough to tell when it's time to cable.