Some photos
Just a couple of things to show right now.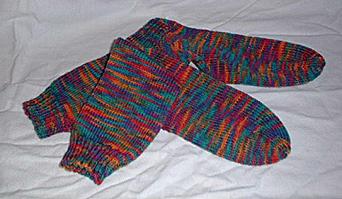 These socks are the ones I finished last Saturday night. Knit with Regia 4 on size 2 dpns, 56 stitches, top down with a standard S1, K1 heel.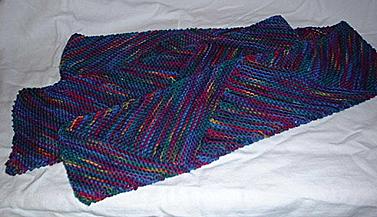 The multidirectional diagonal scarf was knit with Brown Sheep Kaleidoscope hand painted cotton. Not sure if it's still available. There's no color card for it in our book at Skein. I used 35 stitches on a size 7US needle. It measures 5" x 72". I used just a little over 3 skeins. I'm going to try a matching hat with the remaining one and a half skeins.
Patrick's vet says Patrick is too fat. You can see why.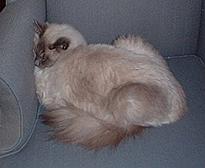 He's sleeping and I think he looks like a large turkey waiting to be plucked. So I have cut back on the amount of food he gets everyday. He gives me very pitiful looks. So far though he hasn't eaten everything so he's not starving.