Final fling
No, I'm not on hiatus or ill or anything like that. It's just been busy around here. Most of my projects look pretty much the same as they did the last time you saw them. Some progress but nothing worth using up battery for. There is this new poncho though.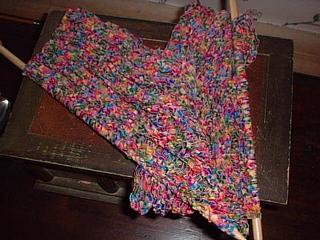 This is Artful Yarns' Celebrity that I got when we went to the customer appreciation sale at Needle in a Haystack. I'm using a free pattern from
Crystal Palace
. It's a simple pattern of alternating reverse and plain stockinette.
Yesterday was a fun day of yarn shop hopping. Here are few of the things I got.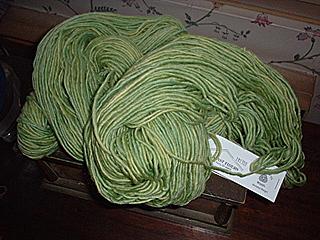 Two skeins of Steadfast Yarn, hand dyed using Brown Sheep Worsted.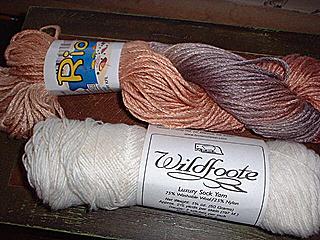 Nine skeins of Rio, because it was on sale, and five skeins of Wildfoote for the Mananita shawl. The rest are still in the bag.
Seven skeins of On Line Summer-Mistral. Probably for a poncho or a shawl.
One hank of Schaeffer "Anne" for some socks or a small scarf.
I also got five skeins of Araucania Nature Wool in a dark, dark green varigated. The picture was worthless. You can still smell the vinegar in this one. They were still unpacking it when I spied it. I don't know what it's for just yet.
So I'm done with buying yarn for the month. But there's a month long sale at Bishop's in Chatsworth coming up.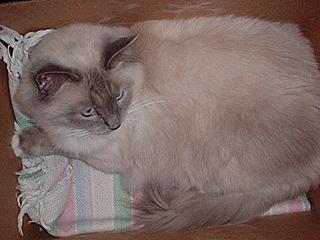 Patrick is a big cat. He's almost two now. I was going to throw this box out but he claimed it as his daytime sleeping post.