Christmas Tree
I think this will be my Christmas tree this year.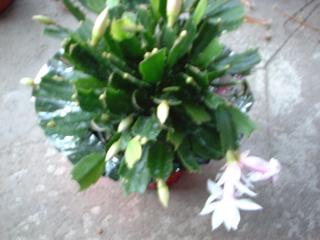 My sister, who is always ahead of the game when it comes to sending gifts, sent me this Christmas cactus. It's loaded with blossoms and buds. I don't know why I'm so lousy at picture taking. Four new batteries and sixteen frames and this is the best one.
There's no knitting content here. Maybe tomorrow.